Returning Women Student Scholars + Affiliates Orientation
Monday, August 27, 2018
10:00 AM - 1:00 PM
On Campus : Women's center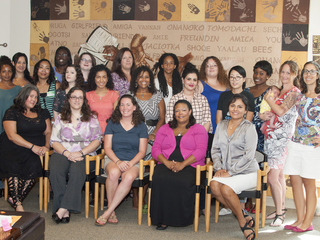 This orientation is for students receiving a Returning Women Students Scholarship and affiliates participating in the Returning Women Students Scholars program. 
Participants will have received email notice about this event. 
This event counts as 1 discussion-based event for the Women's Center Scouts group. Want to learn more about joining? Click here.