The Women's Center at UMBC advances gender equity from an intersectional feminist perspective through co-curricular programming, support services, and advocacy for marginalized individuals and communities. We prioritize critical social justice as our community value, with a deliberate focus on women, gender, anti-racism, and feminism.
All are welcome as long as they respect women. Their experiences. Their stories. Their potential.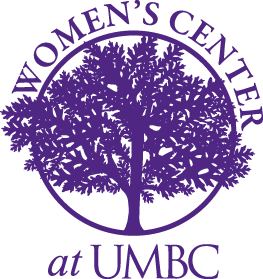 Hours of Operation:
Fall & Spring Semester Hours:
Monday – Thursday: 11am – 5pm
Friday: 10am-4pm
While we are physically open, the Women's Center will also continue to provide support and services virtually Monday through Friday to those who are learning and working remotely.
Please note that the Women's Center lounge may not be available when the space is reserved for closed meetings. Please consult our calendar to help you plan your visit ahead of time.
Summer, winter, and spring break hours vary. For hours of operation during these times, please consult our myUMBC page.  For information about accessing the Center outside of our normal hours of operation, please stop by or email womenscenter@umbc.edu.
Students are encouraged to schedule meetings and appointments with Women's Center staff during their open office hours. Please reach out to us via our email womenscenter@umbc.edu.
Follow Us on Social Media
Keep up with the Women's Center on our social media: