Returning Adult Learners are identified as undergraduate students over the age of 25 seeking their first undergraduate degree.
While our services and programs center the experiences of women and non-binary adult learners, we encourage adult learners of all genders seeking support or resources to connect with us!
The Returning Adult Learners Program at the Women's Center offers monthly workshops and programs that focus on the academic, personal, and professional aspects of life as  returning students. Programs include topics such as career navigation, networking events, financial management, and personal well-being and care. We encourage adult learners at UMBC (including our USG students!) to participate in monthly workshops, join the Women's Center myUMBC group, or join the Returning Adult Learners private Facebook group. We have highlighted a list of resources that are often used by our students but encourage everyone to stop by and say hello if you have any questions.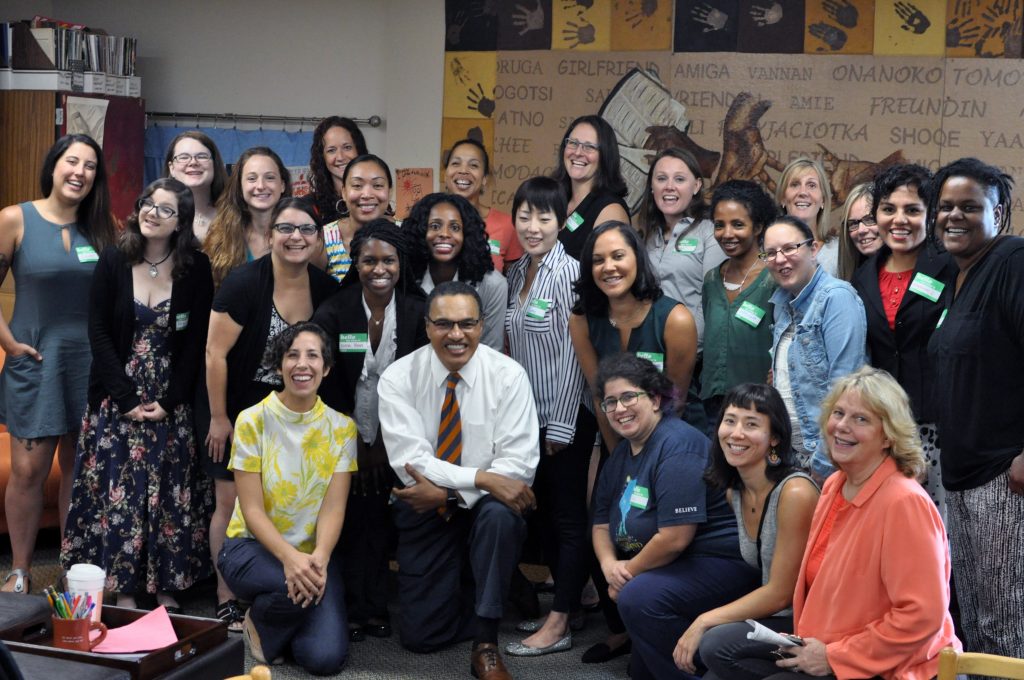 The Women's Center offers several scholarship opportunities for undergraduate students over the age of 25 seeking their first undergraduate degree. For more information about the scholarship process, please scroll to the bottom of this page.
Academic Advising for most students is supported through departmental advising. Students are encouraged to meet with your advisor and other faculty members early and often! For more information about advising at UMBC, the Office for Advising and Pre-Professional Advising is a great start.
The Academic Success Center provides centralized support services to all undergraduate students at UMBC. Through a coordinated approach and an unwavering commitment to student success, the Academic Success Center fosters a welcoming environment that provides a one-stop opportunity through Academic Policy, Academic Learning Resources, and Academic Advocacy for students to achieve their academic goals and claim their future with a UMBC degree.
The Office of Student Disability Services (SDS) ensures that UMBC students with disabilities are afforded an equal opportunity to participate in and benefit from the programs, services, and activities of the University through the provision of accommodations and reasonable modifications that result in equal access and full inclusion.
The Office of Academic Opportunity provides resources and support to students who are traditionally underrepresented, including low-income, first generation, and minority students, in post-secondary education in order to facilitate academic success.
Build a community of other returning adult learners at UMBC by joining our closed Facebook group. Ask questions, share resources, and connect with others like yourself using this social media tool.
Being an adult learner juggling multiple roles and responsibilities can present a unique set of challenges not often faced by traditional aged students.  Some students may find that they need social support like WIC or SNAP.  To find out if you qualify for WIC and how to apply, please visit the Department of Health and Mental Hygiene website.  Information on SNAP benefits can be found at the Department of Human Resources page.
Retriever Essentials provides three ways for students facing food insecurity to access healthy foods and other essential supplies, free of charge. The Women's Center is just one campus location where students can pick up a bag of groceries, toiletries, and other essentials (and access additional resources through 1-1 if desired).
The UMBC Moms and Parents Group offers a resource of information specifically tailored to students who are parents. Nursing parents can also access the lactation room in the Women's Center or the 7th floor of the Library or the ground floor of the RAC (Room 073) on the main campus or the wellness room at Shady Grove's campus.
Financial Smarts @ UMBC provides students with the tools necessary to make informed and effective decisions about their finances.
The Financial Aid and Scholarship Office can also be a good place to research additional scholarship opportunities or learn about other resources such as professional judgement.
The Counseling Center (under Retriever Integrated Health) at UMBC is a free resource available to all students. The center offers individual counseling, group counseling, or can refer you to someone else who may be able to help you with your unique set of challenges.
The UMBC Psychology Training Clinic which is located on South Campus as is accessible via UMBC shuttle. The clinic provides evidence-based treatment for behavioral health issues, including individual and group therapy for anxiety, depression, substance use, health challenges, relationship and family issues, and other types of mental and emotional health challenges. Fees are on a sliding scale and designed to make treatment affordable.
The Y Preschool at UMBC is a great way to include your little ones as Little Retrievers!  This facility is located on the UMBC campus in a newly remodeled building and provides preschool curriculum for children 2-5 years of age.
The Maryland Family Network can also assist you in locating child care closer to where you live.
The Career Center is available to assist students around finding employment.  This includes resume building, interviewing skills, understanding LinkedIn, help finding a job, Retrievers Connect and more!
UMBC's WILL+ program (Women Involved in Learning and Leadership) hosts a $tart $mart workshop once a semester.  This American Association of University Women (AAUW) program is a great tool to teach you about salary negotiation.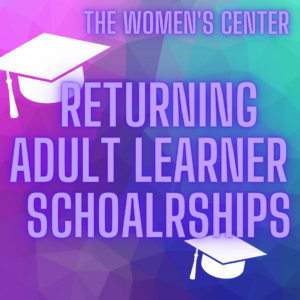 The Women's Center offers several scholarship opportunities for undergraduate students over the age of 25 seeking their first undergraduate degree. 
The scholarship application for the Charlotte W. Newcombe Scholarship, the Jodi Mister/Newcombe Scholarship, the Charlotte W. Newcombe STEM Scholarship, the Neville Scholarship, the AEGON Scholarship, and the Rosalie Tydings Scholarship are combined into one common application which is accessible only to eligible students on Scholarship Retriever. The common application enables eligible students to apply for more than one of the Returning Adult Learners Scholarships using the same application. Eligibility requires that all applicants must be over the age of 25, have earned at least 60 credits, have at least a 2.5 GPA, and be working towards their first undergraduate degree.
If a student does not meet these requirements, the scholarship opportunity will not appear on Scholarship Retriever. Students who have not completed the FAFSA will not see the opportunity in Scholarship Retriever. Students who wish to still be considered despite not meeting these requirements should contact the Women's Center directly. This encouragement to reach out directly to the Women's Center extends to students who have extenuating circumstances (i.e. students who are DACA/undocumented) that may prevent them from completing the FAFSA.
Scholars Program Requirement for All Scholarships Awardees:
If you are selected as a scholarship recipient, you will be required to sign the Women's Center Scholarship Agreement Form and any other additional forms required by the Office of Financial Aid and Scholarship before receiving the award.
Recipients will be required to write a thank you letter to the scholarship foundation describing how this award will impact their educational and career goals. Additional details will be included in the award letter. Failure to honor this requirement may result in forfeiture of the award.
Recipients will be required to write a short biography to be used for grant and programming purposes. Additional instructions will be provided at a later date.
Students must agree to comply with the Returning Adult Learner Scholars Program requirements (many of which can be completed virtually) outlined in the Women's Center Scholarship Agreement Form. These requirements include:

Meeting one-on-one with a professional staff member at the Women's Center at least once per semester
Attending a 3-4 hour orientation prior to the start of both the fall and spring semesters
Attending at least one Returning Adult Learner event during and the fall and spring semesters
Select students who are not awarded a scholarship may be invited to join the Returning Adult Learners Scholars Program as an affiliate member. Affiliate members receive many of the same benefits as the scholars in an effort to support adult learner retention, graduation, and belonging.
For more information about the 2023-24 scholarship application process to include dates for information sessions, visit myUMBC. 
---
This is not an exhaustive list.  The Women's Center Staff is available to assist you locating services should you need help with resources not listed here.