Location
The Women's Center is located in The Commons, Room 004.
By Car: From Hilltop Circle turn onto Commons Drive. Park in the Commons Lot (to your left as you approach campus).
By Foot: Enter the Commons from the lowest level. The Center is to the right through the open space lobby next to the Dunkin' Donuts.
Tour the Women's Center with Jess Myers and Amelia Meman! Originally posted via UMBC's Facebook Live, this video provides a tour of our space, as well as an introduction to several of the programs that we host over the year.
The Women's Center has the following spaces available for UMBC community members. All are welcome!
The Women's Center operates as a safe space and brave space. Please read our brave space guidelines.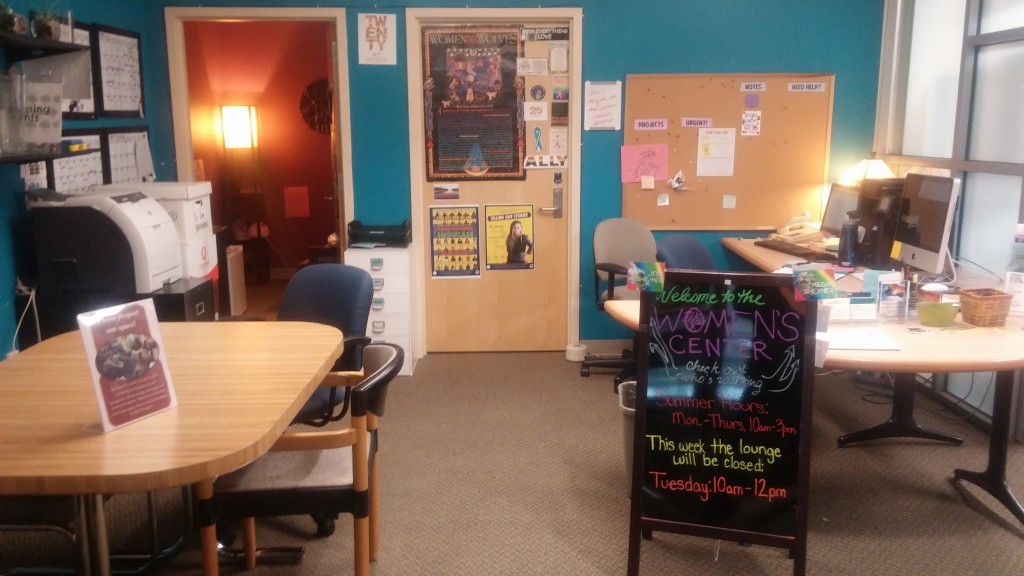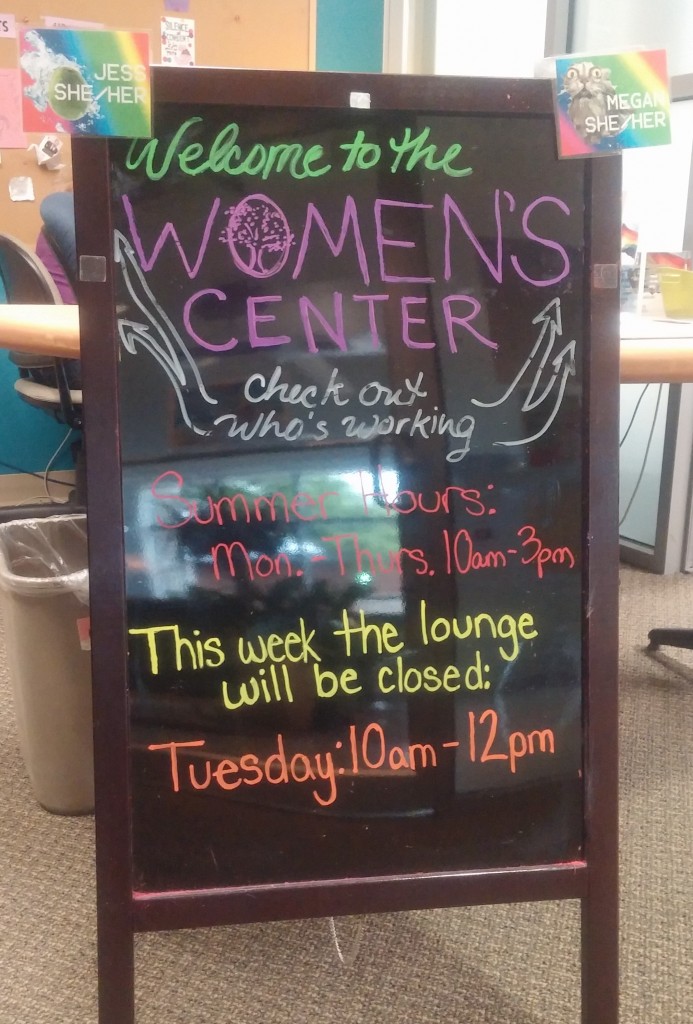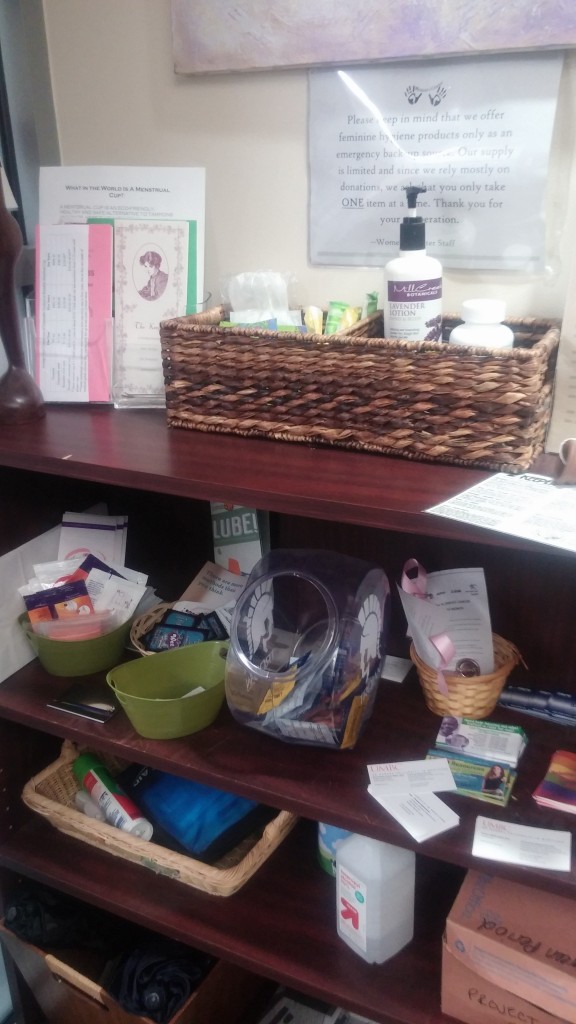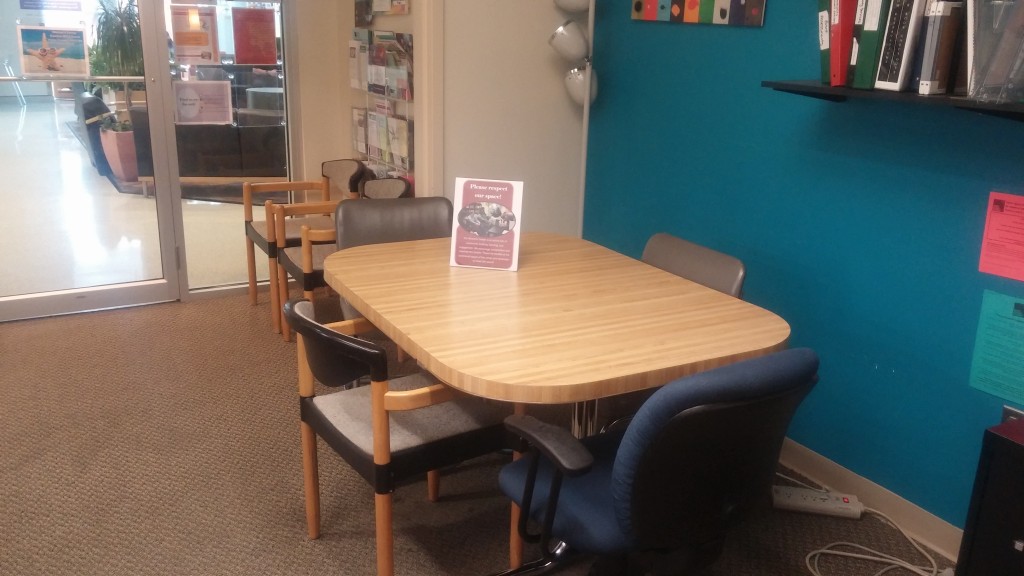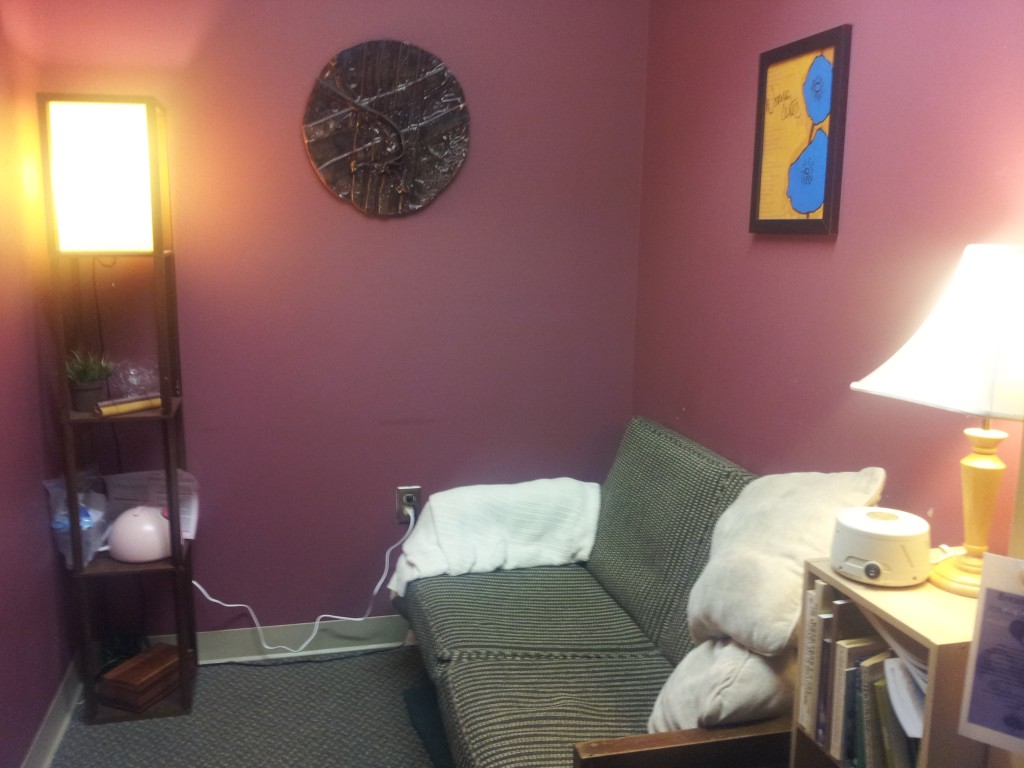 Our meditation space was named as one of the 50 Best Campus Meditation Spaces by Best Counseling Schools. Check out the article here!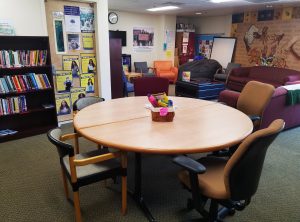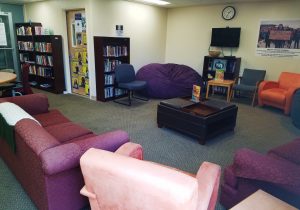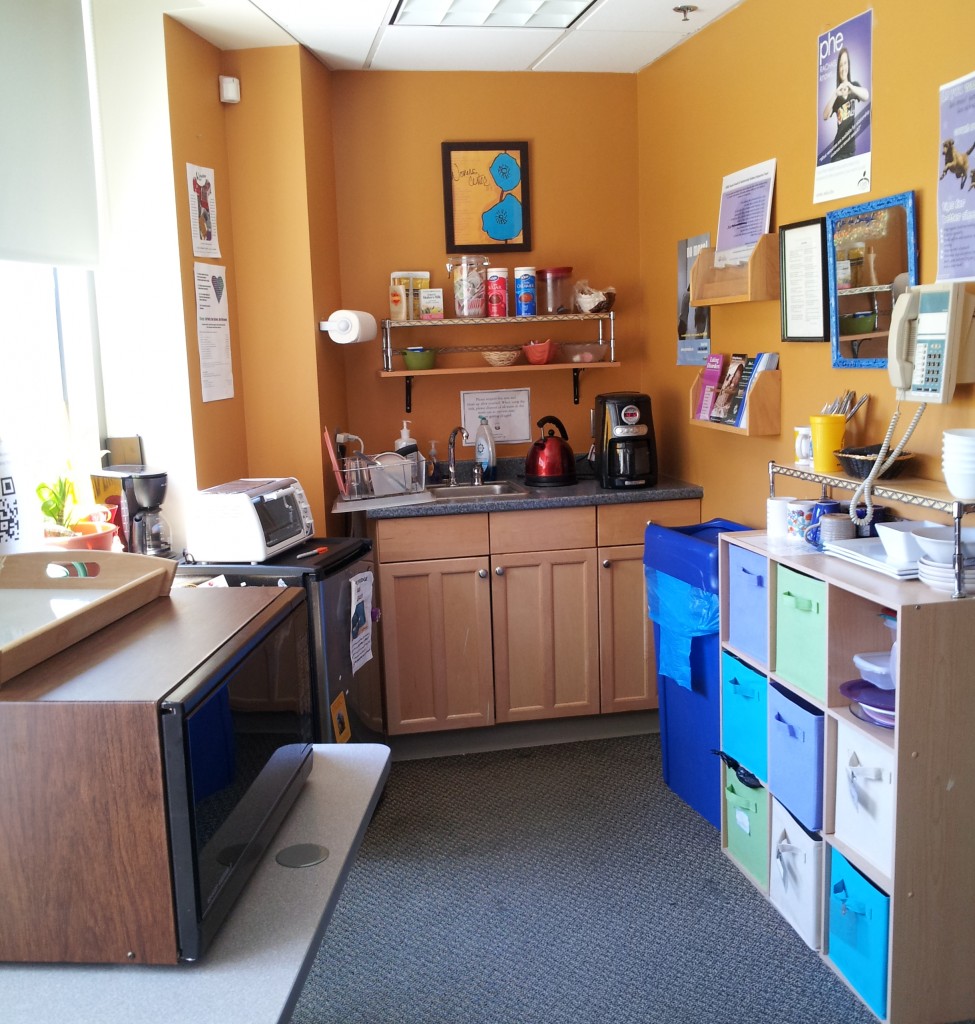 Space Reservations
The Women's Center lounge can be reserved for groups or departments hosting events or meetings that reflect the Women's Center mission. All requests to reserve the lounge must be submitted through the 25Live scheduling system for processing and are subject to approval. A nominal fee may be assessed for space reservations, which helps to support Women's Center programming and resources for the UMBC community. Please contact Women's Center staff if you have any questions about hosting an event in the Center.
Lactation Room Reservations 
The Women's Center lactation and meditation room can be reserved during our operation hours (Summer Hours: Tuesday-Thursday 10am-3pm, Academic Term Hours: Monday-Thursday: 9:30am-6pm, Friday: 9:30am) Please reserve the space using this form.