Our Women's Center at UMBC has been a campus fixture since 1991 and every year over 10,000 visits are made to the Women's Center by our UMBC community members. While our mission will always been to support and advocate for women and gender equity for our campus, our work has shifted and been flexible to meet the pressing needs of our community.
But, we cannot and have not ever done this alone. Since our very beginning, the work of the Women's Center would not be possible without the financial support from our friends and allies.
If you are interested in making a donation to help support the Women's Center, please consider making a financial contribution to us through UMBC's Foundation.
You can make financial contributions via:
We also welcome in-kind donations, particularly tampons, condoms, coffee, tea, and paper towels.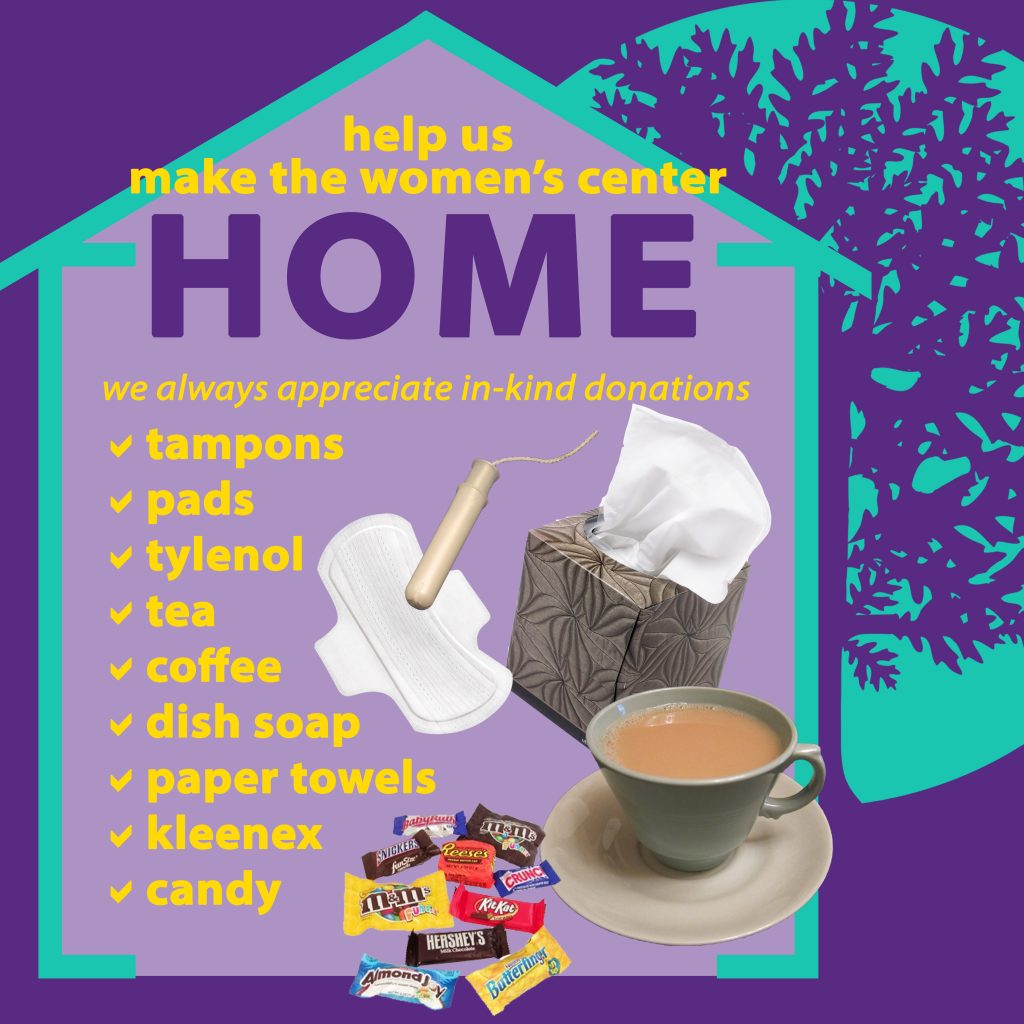 We appreciate your support and commitment!
You can also support the Women's Center with a gift from our Amazon wish list! If you prefer (and we encourage!) to shop local, many of the books on our list can also be purchased from radical collective Red Emma's in Baltimore.
---
How has the generous support of donors helped in the past?
Check out the recap of Take Back the Night to see the impact of our community's financial contributions in action! 
---
How to make a monetary donation to the Women's Center:
Checks
Checks should be made payable to the UMBC Foundation and mailed along with a completed gift form to:
UMBC Foundation
Office of Institutional Advancement
UMBC
1000 Hilltop Circle
8th Floor Administration Building
Baltimore, MD 21250
Please make sure to include "Donation to the Women's Center" in the notes portion of your check.
Credit Card Gifts
You can use your Master Card, Visa, Discover or American Express to make a secure online gift. If you prefer, you may print and complete the gift form and mail it to the above address.
Please make sure to note that you are making your donation to the Women's Center.